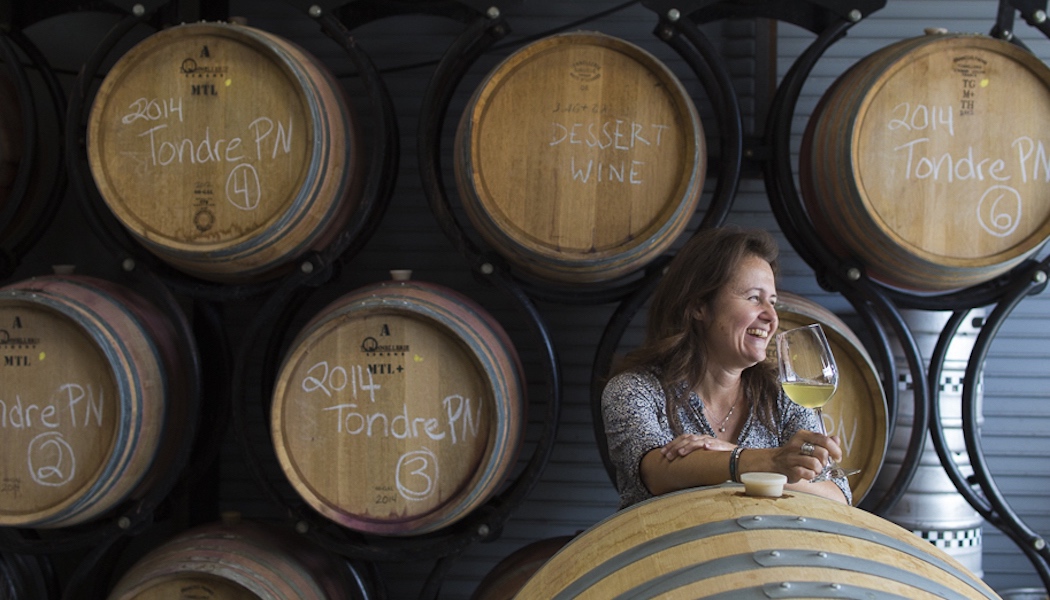 Q
How did you get into wine?
A
Accidentally. I attended UC Davis and in a roundabout journey decided I wanted to attend Veterinary School after I graduated, so I was taking many science courses and working in laboratories. I met people who were in the Viticulture & Enology programs at UCD and from them, began to learn about wine, that one could actually have a career as a winemaker and came to understand that all of these folks were having way more fun than I was at the time. So once I graduated, I decided to take a break from school and got a job in a winery laboratory at Klein Family Vintners during the harvest of 1994. I loved it and never went back to school and worked my way through various jobs in the industry including cellar work and even some vineyard work.
Q
What do you love most about the Santa Lucia Highlands?
A
The landscape continues to be as captivating now as it was when I first started working in Monterey in 1998. The essence and energy of that landscape are what drives the distinctive qualities and character of SLH wines. I'm enthralled and entranced by this concept.
Q
What wines are you drinking right now?
A
I'm currently interested in Chablis and non-American Rhone varietals, and am always ready to drink Champagne (as my budget allows of course).
Q
What is the best thing about being a winemaker?
A
I've been granted the opportunity to learn about and participate in the abundance and wonders of nature and viticulture while also bearing witness to the remarkable (and magical) transformation and processes that are winemaking.
Q
Who would you invite to your ultimate dinner party?
A
Anthony Bourdain would be the only celebrity included with friends and open-minded folks who value unpretentious lively conversation, wine, food and life experience (not necessarily in that order).
Q
What is one thing few people know about you?
A
I'm constantly working on my innate tendency toward introversion.
Q
What is your idea of a perfect weekend?
A
A stay at a hot springs -- my favorite is Ojo Caliente in New Mexico.
Q
What do you do for fun when you're not working?
A
I like to hike, fix up my house, read, hang out with my animals and friends. I am currently pursuing a falconry license.