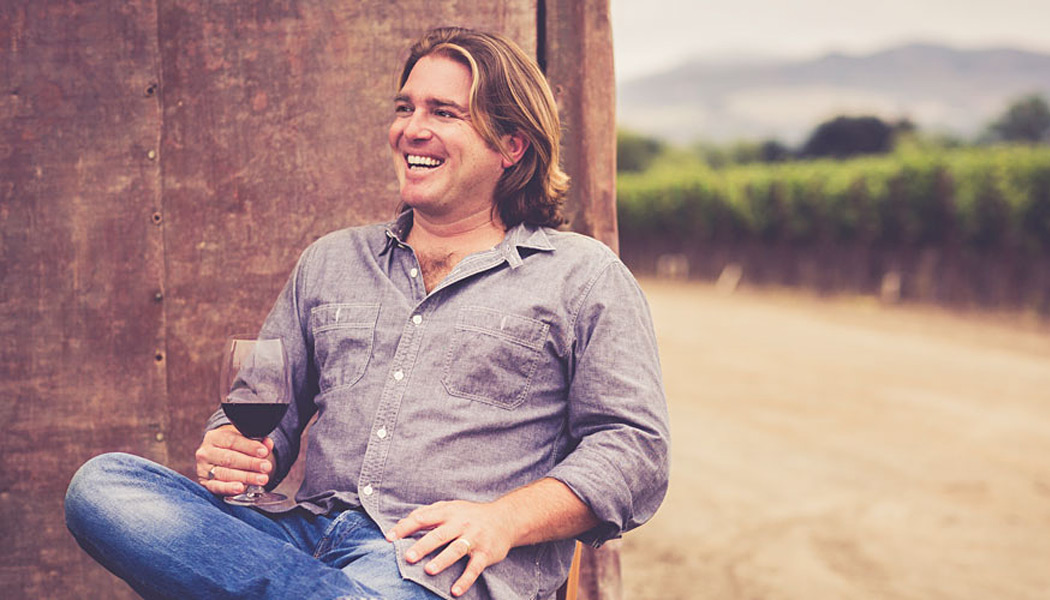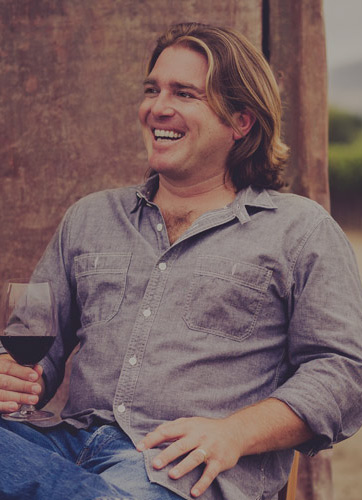 Q
Why do you grow/make wine from the SLH?
A
I can't think of a better place to produce both Chardonnay and Pinot Noir. The dramatic weather and unique character of the Santa Lucia Highlands create ideal conditions for these varietals. A combination of morning fog, bright sun and cooling breezes off of Monterey Bay leads to longer "hang time" for the grapes. Because they ripen more slowly, we can make wines of heightened complexity that perfectly express the California coast – dramatic and layered, with intense aromas and flavors.
Q
What do you love the most about the SLH area (or your winery's area)?
A
This region is a true farming community, with an amazing diversity of farming from row crops to world-class grapes. As someone who comes from a long line of farmers and winemakers in my family, I love spending time in the Salinas Valley and being surrounded by such a richness of farming. Of course, the people here give the area its unique character. Getting to know them and work among them is one of the great privileges of my life in the wine business.
Q
What for you is the best part of being a wine grower/vintner?
A
I would have to say this is the most blessed job in the world. We get to work with what Mother Nature gives us to create wines that people enjoy. In general, people's lives have become very sped-up, but sharing a bottle of wine helps you pause, take notice of what's around you, and be in the moment. In addition, the people we get to associate with on a day-to-day basis are amazing – everyone brings their own background and life story to the table, so that keeps our work really interesting.
Q
Who would you invite to your ultimate dinner party?
A
I would host a multi-generational gathering with my grandparents, Lorna and Charlie Wagner, along with my Dad, Chuck Wagner, and my sons, Mickey and Otto. My grandparents and my Dad founded Caymus Vineyards, which laid the foundation for my life as a winemaker. More important, they gave me incredible childhood memories and taught me to appreciate a simple life of hard work and living off the land. I want to instill these same values in my own kids. Unfortunately, my grandparents are no longer with us, but I think about them all the time and their spirit is very much alive.
Q
What do you do for fun when you're not working?
A
I like to take my boys out in nature – we drive tractors and forklifts together, which they really enjoy. The other thing I like to do is cook, especially when it involves a grill or pizza oven. "Cooking with fire" is really intriguing to me. Some of my favorites are pizza, steak and fresh veggies from the garden. One of the best meals I made recently was Tomahawk rib-eye that I cooked in a pizza oven, which is not typical and was a fun experiment. Of course, cooking is also great because you get to share a meal with family and friends – it doesn't get much better than that.
Q
What's your favorite place to play or visit in the area?
A
I like driving over to Carmel Valley, Big Sur and Pinnacles National Park. Driving along the coast is beautiful, and my family and I like going to beaches or hiking. Carmel Valley is a really fun village to walk around, with great restaurants and warmer weather than the Salinas Valley. Speaking of which, it's always something of an adventure to drive on Gloria Road, which connects Salinas Valley to San Benito County. It's a throwback to be on a dirt road like that in California. You can usually see cattle or wild pigs as you're driving along.
Q
Tell us the story behind the name of your winery.
A
Mer Soleil is French for "the sea and sun," which are the two forces of nature that shape our wines. On the one hand, intense sunlight ripens the grapes and creates rich flavors and character. At the same time, the sea – meaning Monterey Bay, which is connected to the Pacific Ocean – creates cooling breezes that lead to a longer growing season and greater complexity in both Chardonnay and Pinot Noir. I love how you can stand in the sun and catch a whiff of the Pacific Ocean on our property.
Q
What's your idea of a perfect weekend?
A
Driving up to the Sierra Buttes and hiking around the lake basins. My family and I have picnics on the side of the lake with veggies, salami, cheese and baguette, along with a great bottle of Chablis chilled in the unmelted snow. That's one of my favorite adventures. It's not that far away but feels like a world away when you're there.
Q
What wine(s) are you drinking?
A
I always drink a lot of Chardonnay and Pinot Noir from the Santa Lucia Highlands – this region produces a lot of truly great wines. Lately I've also been tasting a lot of "Super Tuscan" wines – they are blended red wines which are similar to some red wines we make here in California. The combination makes for a more bold Italian wine with fresher fruit qualities – for me it's a combination of old and new world, like a crossover between Italy and California. What I love is the vibrant fruit character – it's similar to the character we produce here, which makes these wines especially intriguing.