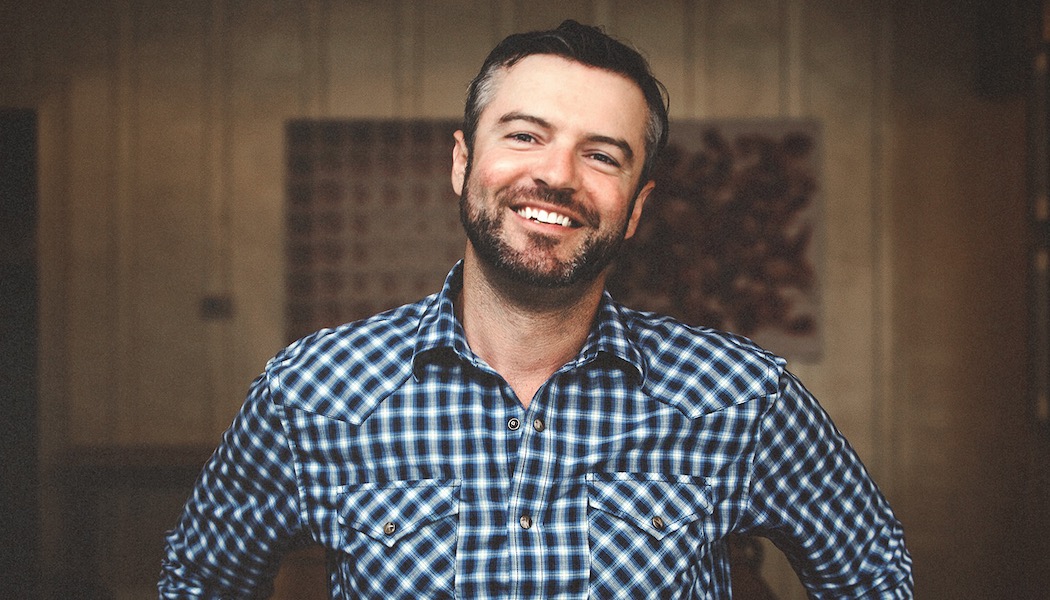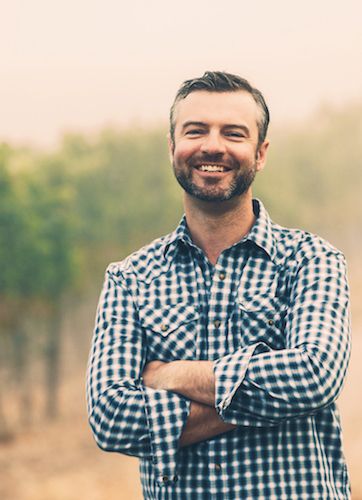 Q
How did you get involved with the Santa Lucia Highlands?
A
My first experience with Santa Lucia Highlands fruit came when I was working for Kosta Browne in 2010 when we were sourcing from Rosella's and Garys' Vineyards. We usually ran a crew of six sorters for taking out leaves, rot, and any other non-grape material – the days where we received Rosella's and Garys' there was almost nothing to sort out! Not only was it the cleanest fruit I'd ever seen, but the flavors were out-of-this-world great and I knew I wanted more. A decade later, I'm absolutely thrilled to be back!
Q
What do you love most about the Santa Lucia Highlands?
A
My favorite Pinot Noir sites have always been vineyards that hold acidity very well, which provides you enough hang-time on the vine to then give you tannin maturation. The way that the valley is oriented provides consistent, cool afternoon breezes that you can just about set your watch to. The cool afternoons help the berries hold their flavor and acid, while the sunlight promotes tannin maturation – it's truly the best of both worlds.
Q
What is your favorite place to play or visit in the area?
A
My favorite place is the view of the Salinas Valley from the Sierra Mar vineyard. There's something about the view of the valley from that altitude that never gets old no matter how much time I spend there. The Santa Lucia Highlands and the Salinas Valley are truly special agricultural places, and I'm very proud to play a part in it. The Siduri Sierra Mar Pinot Noir is a special wine to me because of the soil and altitude variations as well as the clonal diversity, with clones UCD 23, Dijon 777, Pommard and the Pisoni selection offering up unique expressions of the vineyard – it's a fun wine to make and even more fun to drink!
Q
Did your family drink wine at home?
A
My family hardly ever drank wine at home. When it was around, it was usually an inexpensive bottle of Chardonnay or Pinot Grigio. I'm from Central Kentucky – and was fully entrenched in Bourbon country. Luckily, a bizarre twist of fate led me to working on a small vineyard there, whose proprietor had a deep cellar and a few bottles of outstanding Pinot Noir. Once I had my first sip, I knew my life's trajectory was changing (for the better).
Q
What are you drinking right now?
A
Right now, I'm really digging into aromatic whites – lots of German Rieslings and Gewurztraminers, as well as some Alsatian Pinot Blancs. Those wines are excellent values and are perfect for spring weather in California. I'm also quite fond of a bottle of tequila that Gary Franscioni gave me on my last trip to Rosella's Vineyard!
Q
What's on the boombox during harvest?
A
My harvest playlist is very bluegrass heavy, with a dash of jam-bands, a sprinkle of 90's R&B, a peppering of 80's yacht rock, with a touch of deep house to weave it all together. It's a bit eclectic, but it keeps me on my toes.
Q
If you weren't a winemaker, what would you do?
A
If I wasn't a winemaker, I'd be regretting not being a winemaker. I hold a degree in philosophy, so I'm left to assume that I would have been some sort of highly influential philosopher/billionaire philanthropist.
Q
What do you drink after a long day of harvest?
A
IPAs are excellent palate cleansers after tasting through ferments. The colder the better! I also have a soft spot for Modelos.