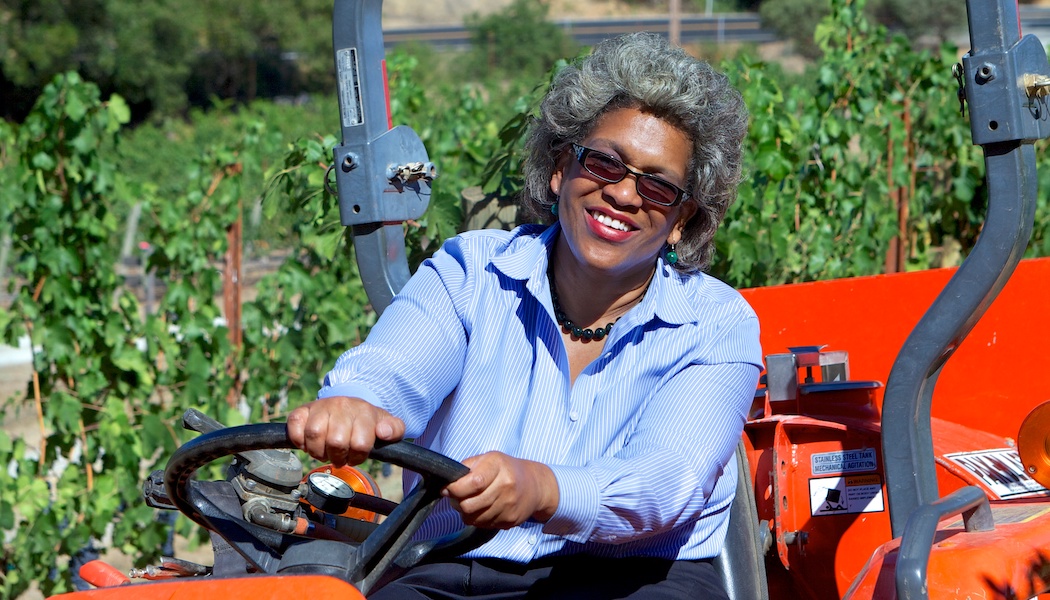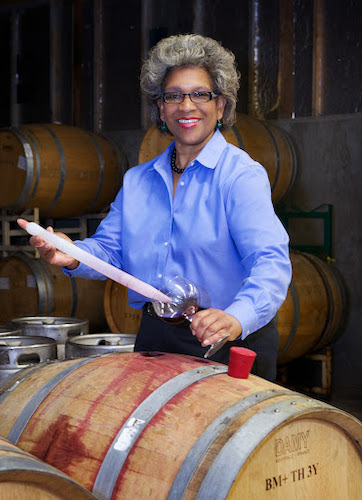 Q
How did you get into wine?
A
My interest in the wine industry began when I moved to California from Texas in the 1980s when I was introduced to fine wine by my law firm mentors. In the 80s when I began practicing law, there were no fax machines, emails, Wi-Fi, or other means of electronic communications, so if I needed a law firm partner to review a brief or other legal document, and that partner was at his/her weekend home, I would drive it to that partner's weekend home. While the partner reviewed the brief, I would be invited to stay for dinner, and we would drink fine wine. Also, I was allowed to walk the vineyards. Given the fact that I learned to drive on a tractor at the age of 8 at my father's cattle ranch that experience got me interested in grape farming. At that point, I envisioned owning my own vineyard one day. Having my own vineyard would allow me to combine my love for farming and the outdoors, and become a grape farmer. Also, I fell in love with the wine lifestyle – great wine, great food and being out in the vineyard. To prepare myself, I took several viticulture classes at UC Davis Viticulture School, and learned about viticulture in order to develop my own vineyard. However, California land is not cheap. Although I looked at properties in Napa and Sonoma, I could not afford land in those locations. My law firm and vineyard mentor suggested that I look at Mendocino County. So, in 2001, I took the equity out of my home and purchased 20 acres in the Yorkville Highlands of Anderson Valley in Mendocino County, and began developing my vineyard. That process was intensive, as I had to do soil digs, clear the land, conduct land analysis to ensure the land was suitable for grape growing. Finally, in 2003, I planted my vineyard, adopted my Greek name, from pledging Delta Sigma Theta Sorority at Spelman College, and established Theopolis Vineyards. So, my dream of being a grape farmer came to reality in 2003 when I planted 5 acres of Petite Sirah grapes. From 2003 until 2012, I was quite content being a grape farmer, plowing the land, pruning the vines, fertilizing the vineyard, mowing, chopping, weed eating, erosion control, tying the shoots up to T-posts, fruit thinning, and picking the grapes during Harvest. As any wine maker will tell you, great wine starts in the vineyard. That is why vineyard management is essential to growing premium wine grapes. As a grower, I along with my vineyard manager are intricately involved in all seasonal activities associated with the vineyard. Initially, I sold my Petite Sirah to Carlisle Winery, Halcon Vineyards, and a few other premium wineries. I was quite content simply being a grower. Indeed, Wine Critic Robert Parker bestowed upon wine made from grapes harvested from Theopolis Vineyards a stellar rating of 94-96 points, a spectacular showing for my first harvest in 2006. That put me on the map. Then, in 2012, an ill-timed rain fell during harvest and I rushed to pick my grapes at 23 brix. The buyer at that time (no longer Carlisle) had contracted for grapes at 25 brix, so they rejected the entire lot. Faced with no one willing to purchase fruit at a lower brix level at the last minute, I decided to have my fruit custom-crushed. I then bartered to get the wine produced. Specifically, I gave the winemaker half of my harvest for free, if, in turn, he would process the other half and make my wines. So, that 2012 vintage was bottled in 2014. Fortunately, my 2012 Petite Sirah received a gold medal from Sunset Magazine and soon thereafter, Theopolis Vineyards was underway. Since then, we have consistently produced 90 + point, Best in Class, Double Gold and Gold Medal wines.
Q
What's your earliest, or favorite, wine memory?
A
My earliest wine memory is awful. Back in Texas, my dad picked wild Muscadine grapes and made home brew. Given that Muscadine was my first introduction to wine, and I found that sweet and syrupy wine nasty, I really had no taste for wine until I moved to California in the '80s and learned about fine wine.
Q
What is something that few people know about you?
A
I sang in Avery Fisher Hall in Lincoln Center in New York as a College Student
Q
What is your favorite pairing for your SLH Pinot Noir?
A
I am a lover of grilled and roasted meats. My favorite pairing for SLH Pinot Noir is grilled quail or pork roast.
Q
How did you come to the Santa Lucia Highlands?
A
I make my wine at a facility in San Francisco owned by Mansfield-Dunne, and Ed Kurtzman is one of my consulting winemakers. So, I was introduced to fruit from Mansfield-Dunne, and started to regularly purchase Pinot Noir grapes from Mansfield-Dunn's Cortada Alta Vineyard.
Q
What's your favorite music to listen to during crush?
Q
Who would you invite to your ultimate dinner party?
Q
What is your favorite part of being a winegrower?
A
I love that wine brings people together from all over the world. For me, I love serving pleasure in the bottle. When the consumer enjoys our wines, that is a fantastic experience that I really enjoy.
Q
What's your idea of a perfect weekend?
A
A long weekend on a tropical island where the weather is 88 degrees and a cool breeze
A
Traveling the world, sharing a meal and a glass of wine with family and friends.