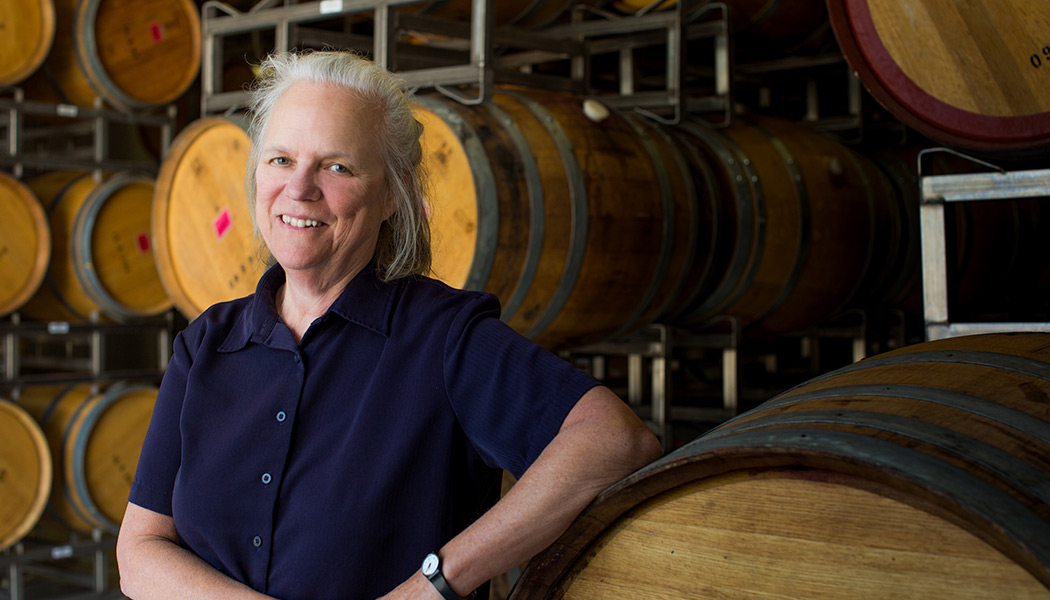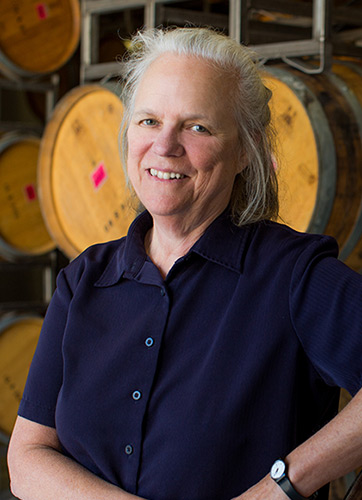 Q
What is your favorite wine memory?
A
I fell in love with winemaking while working the harvest in the south of France. I was in the small town of Cucugnan in the Corbières region helping growers and their family members harvest grapes. We would pick from early morning until about 10 AM when we would have our first wine break before going back to work. At noon we would stop for lunch and more wine. The food, often cooked over last year's vine prunings, was served communally. After lunch most of us would take multiple aspirins and a short nap. We were awakened by one of the grower's wives passing around strong coffee and chocolate before returning to picking. Towards the end of the day, the wine came back out and our picking slowed as our wine consumption increased. We returned to our rooms at night exhausted, but content.
Q
Did your family drink wine at home when you were growing up?
A
No. But remember, that was back in the 1950's and 60's. My mom would have the occasional crème de menthe and my dad would usually have a scotch on the rocks or a beer when he came home from work.
Q
What do you love the most about the Monterey growing area?
A
Monterey is a special place to grow grapes and make wine. I love that although grapes are a huge part of Monterey County's agricultural production, this area also produces crops such as lettuce, strawberries, broccoli and much more. This diversity is possible because of our unique, maritime-influence climate. Monterey currently produces 53 different varieties of grapes! We grow cool-climate grapes like Chardonnay and Pinot Noir in the northern part of the county and warm-climate grapes like Cabernet and Syrah in the southern reaches. That's quite a range.
Q
What for you is the best part of being a wine grower/vintner?
A
Harvest. This is the time of year when wine is alive. Yeast is growing in the tanks of sweet juice, the cellar is full of wonderful aromas and the winemaker can see the promise of the wine to come. The harvest is the culmination of a year's work in the vineyard. The hours are long, but packed with excitement and activity. It is very rewarding to turn beautiful fruit into a wine you can enjoy for many years.
Q
Who would you invite to your ultimate dinner party?
A
Assuming the space time continuum is intact, I would be interested in inviting people that have been instrumental in the wine industry: Madame Cliquot Ponsardin, who took over the eponymous Champagne house in the early 1800's; Agoston Haraszthy, known as the father of California Viticulture, who imported thousands of grapevines in the 1850's; Lucius Charles Tamm, who planted the first grapes at Chalone (Monterey County) in 1919; and A. J. Winkler, who is credited with transforming viticulture in California.
Q
What do you do for fun when you're not working?
A
Travel, anywhere in the world whenever possible.
Q
What wines are you drinking?
A
Scheid Grüner Veltliner, Scheid Pinot Noir, Contino Reserva (Rioja)
Q
Who are your favorite collaborators?
A
The entire Scheid team. I value all of their unique qualities including patience, hard work and enthusiasm.
Q
What is your idea of a perfect weekend?
A
Coffee and the newspaper, walking the dog, time in the garden, dinner with my husband and never having to get out of my sweats.
Q
If you had to sum up your life philosophy in three words….?
A
Learn, live, love (and libations if I can add a 4th word!)