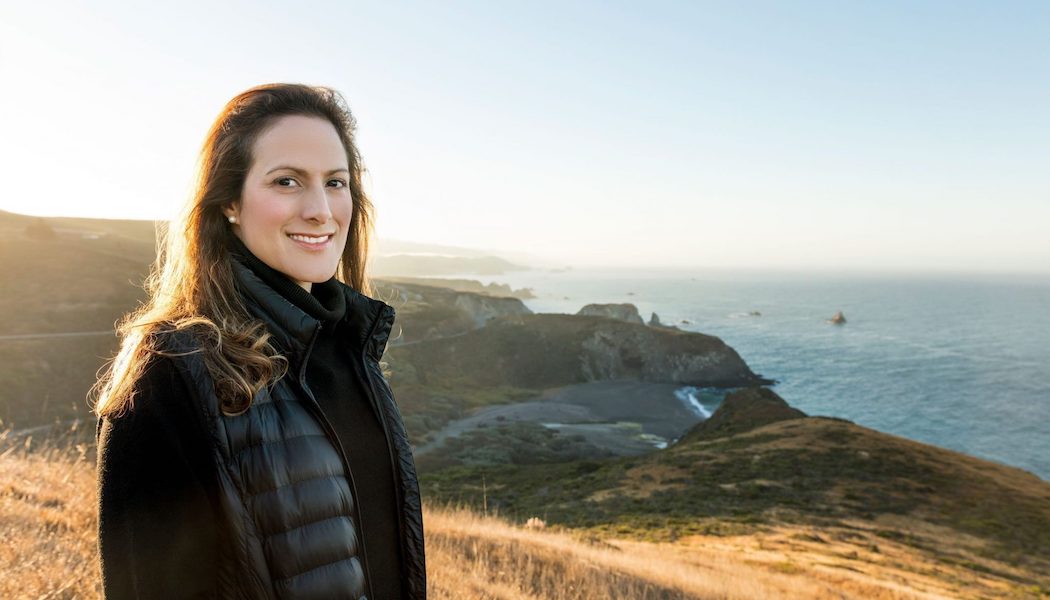 Talking Santa Lucia Highlands Syrah with Bibiana Gonzalez Rave
The Wine Write
Randy Smith
7/4/2021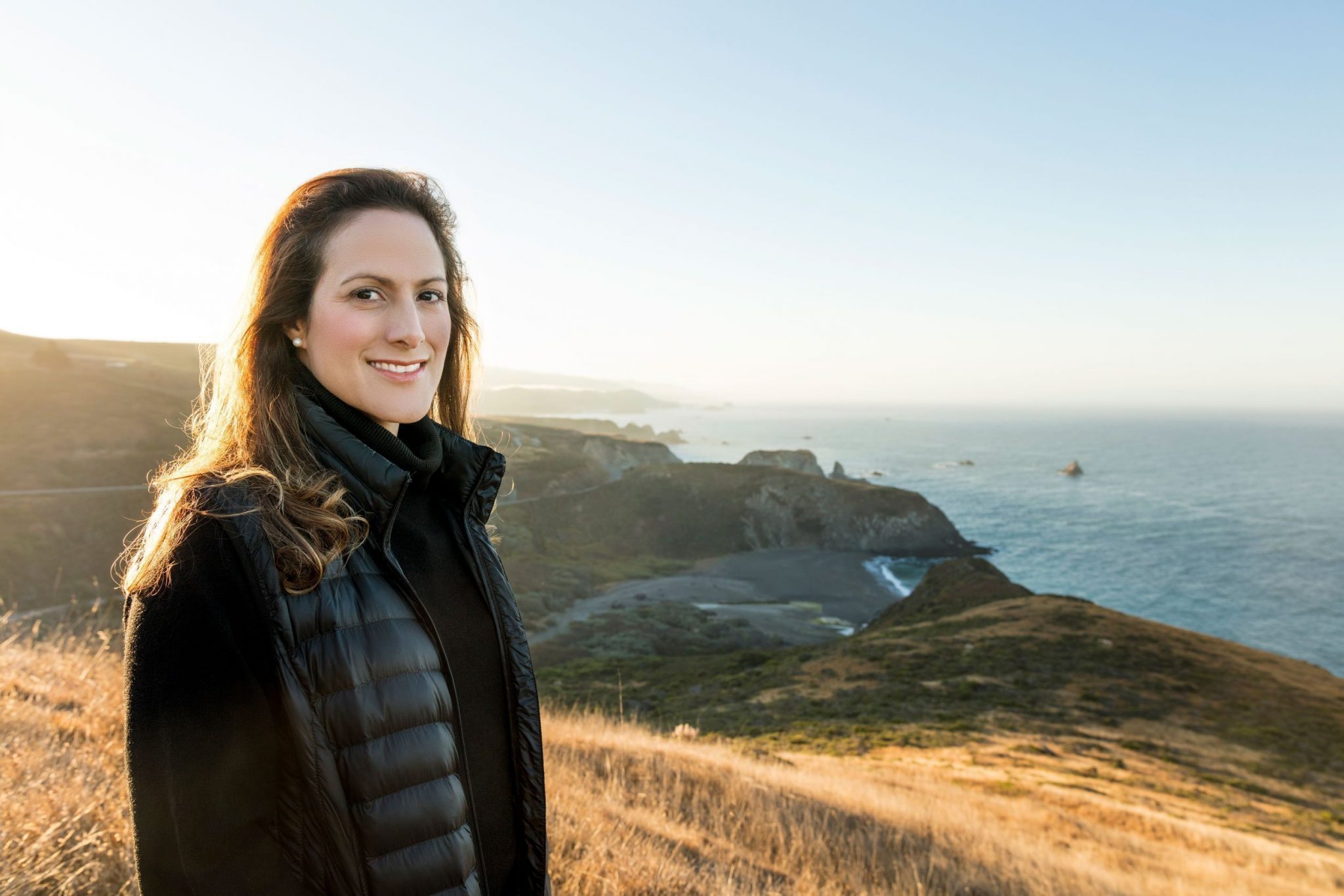 Syrah was her first love in wine.
Bibiana González Rave has done almost everything there is to do in wine production. Somehow she hatched a dream to become a winemaker while growing up in Colombia without a vineyard in sight. That dream took her to France for wine education and her first hands-on vineyard and cellar work. After getting degrees in viticulture and enology from universities in Cognac and Bordeaux, Bibiana took her passion for wine around the globe. After working in California, South Africa, and France, she put down roots in California.
Don your shades before glancing at her resume. Her work history includes stints at Domaine Michelle & Stéphane Ogier, Domaine Clusel-Roch, Château Haut-Brion, Peay Vineyards, Au Bon Climat, Qupe, Lynmar Estate, and Pahlmeyer, among others. Bibiana was included in the 2014 list of "40 Under 40 America's Tastemakers" by Wine Enthusiast. She was honored as Winemaker of the Year by the San Francisco Chronicle in 2015. These days she is a viticulturist and winemaker consultant focused on helping her Sonoma and Napa Valley clients fulfill their own wine dreams. Bibiana and husband Jeff Pisoni, a famed winemaker in his own right, are also raising two young boys in their busy household.
In 2011 Bibiana launched her own label, Cattleya Wines. The label's name is a tribute to the flower which is the national symbol of her native Colombia. Cattleya's mission is to craft wines of purity, power, and finesse that will sport plenty of longevity. The lineup includes Chardonnays from the Sonoma Coast and Russian River Valley, Pinot Noir from the Sonoma Coast, and the one wine she makes from the Santa Lucia Highlands, a Syrah called The Initiation. She's ecstatic to be working with her first wine love.
Ahead of a virtual tasting of wines from the Santa Lucia Highlands, we reached out to Bibiana for a conversation. Enjoy our discussion with a remarkable winemaker.
Bibiana González Rave
The Wine Write: How hard is it for you to juggle all of your wine work and your family demands?
Bibiana: Part of it is following your passion, but it is not easy. We have a very small team. Sometimes you have to say no to some things. I had a friend ask me for a tasting this weekend. I told him that I would love to see you, but I really need to spend weekends with my family. We have two little boys. Unless I have a work commitment that I cannot avoid, I want to spend my weekend time with them.
We have the same challenges that any working parent faces. I know it's also very challenging for stay at home moms to care for their kids. That's just life. I'm very thankful that at times we can bring our boys to where we work. My husband Jeff is also a winemaker, and we make our wines in the same facility. During harvest we love to bring our kids here. They get to enjoy pressing, riding in a forklift, and cleaning the press. That's a lot of fun for us. We can be protective of them, but still be around them during that busy time. I'm happy the wine industry allows us to put family first.
The Wine Write: Did COVID-19 have much of an impact on the production side of the business?
Bibiana: We are a very small winery. Everyone that works there was going to the winery every day, even when Sonoma County was sheltering in place. Wineries are considered food production facilities. There was plenty of space to spread out. During harvest we were heavily impacted by the fires. Our vintage was much smaller because of smoke exposure. If we had been in full swing, masking requirements might have been more difficult. Most of the work is spread out, though. We didn't see much impact in that sense. We've been very fortunate to not have anyone get sick. We're used to sanitizing everything in the winery. Sanitation stations and alcohol are all around us. We all are well aware of keeping things clean and neat. That probably helped us.
The Wine Write: Let's talk about Syrah. Did your love for that variety start during your time at Côte Rôtie?
Bibiana: I grew up in Colombia. When I told my parents as a teenager that I wanted to make wine, I really wanted to make Syrah. When I went to France and got accepted at the school in Cognac, my first harvest was in Côte Rôtie. That was twenty years ago now. So Syrah was my first love in wine. I got to work with a producer there who was my age. I worked for him and did everything in the vineyard and the cellar. I kept coming back on my vacations and any free time that I had. I still love that place.
The Wine Write: Do you think Syrah is misunderstood to some degree in the United States?
Bibiana: Syrah wines are amazing. They can be exquisite. I was shocked when I came to California and realized Syrah wasn't as popular as I thought it would be. I didn't find a lot of understanding of the varietal here. Everyone knows Cabernet Sauvignon and Pinot Noir. I wondered why Syrah wasn't as loved. The greatest Syrahs rival the best Cabernets and Pinots around the world. I'm thinking that the way the wines were made in Australia and California years ago didn't serve the varietal well. Ripeness was really pushed in many of those wines. Syrah seemed to get a bad reputation. I'm not sure why exactly. I wasn't here at that time.
I make my Syrah the same way I treat the high end Napa Cabs I make. I'm a big fan of Syrah. I actually brought back here my own suitcase clone. We planted it at the Pisoni Ranch. It's headed into its sixth year. I'm very excited about that. The Pisoni site is a special one for Syrah. I think that wine will be very special.
The Wine Write: What makes the Santa Lucia Highlands a special place to grow Syrah?
Bibiana: The soils and the climate. It's a cool climate zone. It's as cool as the Sonoma Coast or the Sta. Rita Hills in Santa Barbara County. All of those areas get influences from the ocean. They all benefit from fog in the morning and very windy afternoons. The wind really picks up in the Santa Lucia Highlands in the afternoon. Everyone talks about the wind. It's incredible. It will slam the door of your car if you leave it open while you're pumping gas. You have to tie up your hair to keep it out of your face. That wind is a big cooling factor. It helps lengthen the growing season. It's a very slow growing environment for Syrah, which is really great. We get very good phenolic ripeness. That's important to me. I'm looking for brown seeds and well developed grapes. That's more important to me than sugar content. You can have really low brix and still have really great quality fruit.
Soils are also important. The Pisoni Vineyard is granitic and dry. There is very low vigor. The Soberanes Vineyard is rocky and has more sand content. Both have soils that drain well. Put that together with the right plant material and sound farming practices, and you get great wine. I'm very lucky to have my in-laws farming these properties and willing to sell me two or three tons of fruit each year. I only make one wine from the Santa Lucia Highlands, The Initiation Syrah. I'm more of a Sonoma and Napa Valley winemaker.
Soberanes Vineyard
The Wine Write: How would you describe the style of Initiation?
Bibiana: I was trained in France and lived there for six years. I studied in Bordeaux and in Cognac. I worked six harvests over there in Alsace, Côte Rôtie, Burgundy, Bordeaux, and Cognac. I'm not trying to mimic Côte Rôtie with Initiation, but my training in France has had a huge impact on my winemaking. Over there terroir is always the most important element. I keep that in mind here. I also want to make wines that are long lived and collectible. I want them to be able to live in a bottle for twenty, thirty, or forty years and still have something interesting to give. If people want to drink my wines young, I always recommend decanting them. You may want to give them two or three hours of air before drinking them. That makes a big difference. I opened some of my 2012 wine a few months ago. It was just starting to be perfect. The color was still really red, there was no bricking, and it wasn't oxidized at all.
I feel that when you are aiming for wines that will live a long time, your approach is very different than when you make a wine for immediate consumption. I don't manipulate the wines. Farming practices are very important. I spend a lot of time in the vineyard with Mark Pisoni. I love Côte Rôtie wines. I love how unique they are and how well they age. Part of that is the balance of acid and alcohol. My wines are very dry. I don't want residual sugar in my wines. That's an attitude that is very French. Acidity, pH, and dryness are very important, more important to me than alcohol levels.
The Wine Write: How important is the pick decision?
Bibiana: Everything you do during the farming season is important. The pick is just one second of that season. I get very involved with the farming practices. I don't own these vineyards, but I want to talk with my growers about managing the canopy and things like that. The focus is absolutely on the vineyard.
I don't want to undermine anyone. There is a lot of work that goes into farming. Farming the right way allows me to make the wines I want to make. I base my picking decisions on what is happening in the vineyard. Being connected with the farming helps me. I wouldn't say that the picking decision is the most important thing I do. That simplifies the process, I think. Farming is the most important aspect.
The Wine Write: How do you handle the oak treatment of Initiation?
Bibiana: It can vary vintage to vintage. I've done one hundred percent new oak in some years. Other years I've done sixty percent. This is a very small production. We normally make about one hundred cases. That's only four barrels. In a beautiful vintage with extraordinary maturity of fruit, I might use all new oak. That decision is also influenced by how much whole cluster I might allow in fermentation. I do use oak that is air dried for five years. I actually use my most expensive barrels on this Syrah. Believe it or not.
The Wine Write: Is your use of whole cluster also a vintage to vintage call?
Bibiana: Yes. I go to the vineyard and taste the grapes. I look at the stems. The final decision is made at the winery. On the sorting table I'm looking at the clusters and the stems. I taste the stems to see if they are ripe enough. I like using them to add complexity to the wine, but I don't want a green, vegetal flavor. That's the risk you run with stem inclusion if they are unripe.
Whole clusters bring aromatics and spice to a wine. The stems add tannins that have a different structure. They add flavor and spicy notes like black pepper or white pepper. You might even get green tea notes. You can get aromatics, flavor, and texture using whole cluster fermentation.
The Wine Write: You mentioned last year's fires earlier. How impactful were they on what you do?
Bibiana: We've been having fires in California since 2017. We were never really impacted on our Pinot Noir production until last year. In general, the fires have come in October, which is usually a time when most of the Pinot Noir has been harvested in Sonoma County. As I indicated earlier, most of my focus is there. Ninety-five percent of my production comes from there.
The 2020 fires had a big impact on the Santa Lucia Highlands. We did not harvest my Syrah last year. That was a decision that my husband and brother-in-law made in all their vineyards. They did not pick any red fruit, except for Pinot Noir to make Rose'. That's a fantastic Rose', by the way. I'm very glad they made the decision not to pick, but that means I'll have no Initiation Syrah from the 2020 vintage. I have made that wine since 2011.
The Wine Write: That has to be sad.
Bibiana: It is super sad. It's devastating. It has a big impact on our livelihood, too. You work all year to get to harvest. That goes back to your question about making the picking decision. Every single day of the year you put in effort to get to that point. We work hard for that fruit. In my mind, 2020 was going to be an amazing vintage. The color and taste of the grapes was magnificent. That makes not getting the fruit even sadder.
By the time the fires started in the Santa Lucia Highlands, the fruit was only at eighteen brix. That's a very low number. The fruit had not completely changed color. You can't pick it at those levels. The fruit wasn't ripe.
So this will be very difficult from an economic viewpoint. We won't have this wine to release next year. We will have to figure something out. On the other hand, I feel very lucky that my family are farmers who have been doing this in Salinas since 1908. Mark Pisoni is a most optimistic person. His attitude is to better appreciate a great vintage like 2019 and to be ready for years where Mother Nature doesn't give it to you. Mark also farms about six hundred acres of vegetables on the valley floor. He's used to all the things that can happen. He's heard the stories from his grandparents and his father. I didn't grow up as a farmer, so I don't have that same optimistic attitude. To me, losing that fruit was just horrible! Mark tells me to think about 2019 or the great things we will do in 2021.
The Wine Write: You mentioned earlier the lack of understanding of Syrah in the marketplace. What would you say to people about the variety?
Bibiana: One thing I tell people is to know your producers. If you find a producer that you like, chances are that you will enjoy everything they do. I have people say that they do not normally like Chardonnay, but they enjoy mine. That same principle applies to Syrah. I treat my fruit with a lot of respect. I don't manipulate the wines. All my fermentations are wild. A lot of the people who buy my wines are collectors. The wines are fairly expensive. My Syrah sells for seventy dollars. The people who buy my wines are accustomed to buying two hundred or three hundred dollar Napa Cabernets. They may hesitate at even trying a Syrah. I tell them that Initiation will give them two hundred dollars of pleasure for seventy dollars.
I also make an under thirty dollar red blend that has sixty-two percent Syrah. The remainder is Cabernet. That's a beautiful wine at a lower price. It isn't always how much you pay for Syrah. The first step is to give Syrah a chance. If the wine is well made, it should be pleasurable.
Good tips from an expert. If you haven't tried a Syrah before, seek one out from a winery you like. Your head may turn and your mind change.
The same concept applies to the Santa Lucia Highlands. The breadth and quality of wines from that sliver of land in Monterey County is amazing. It's a small appellation comprised of family farmers who for decades have grown some of California's best Pinot Noir and Chardonnay. The sun and wind that Bibiana referenced play a key role in making the area special. Turns out they also grow some exquisite cool climate Syrah, too. If you are unfamiliar with the region, seek out some bottles from producers like Cattleya, Siduri, McIntyre, Joyce, Morgan, Clarice, Windy Oaks, ROAR, and many others. We bet you'll soon find a favorite.
The Pisoni family can trace their farming roots in the region back over a century. These days Mark Pisoni manages three famed properties in the Santa Lucia Highlands: Pisoni Vineyard, Garys' Vineyard, and Soberanes Vineyard. The Initiation Syrah comes from fruit farmed at Soberanes Vineyard. That site contains sandy loam soils and layers of sub-soil boulders. The vineyard is bathed by cool Pacific fog in the morning and ocean winds later in the day. The end result of meticulous farming and gentle, thoughtful winemaking is a terrific wine that is a tribute to the appellation. It's well made, pleasurable, and designed to yield delight for a decade or longer.
Our thanks to Bibiana González Rave for giving us time from her very busy schedule. While it's sad that there will be a 2020 gap in The Initiation family, here's to all the best for 2021 and beyond.
Posted 4th July by the wine write