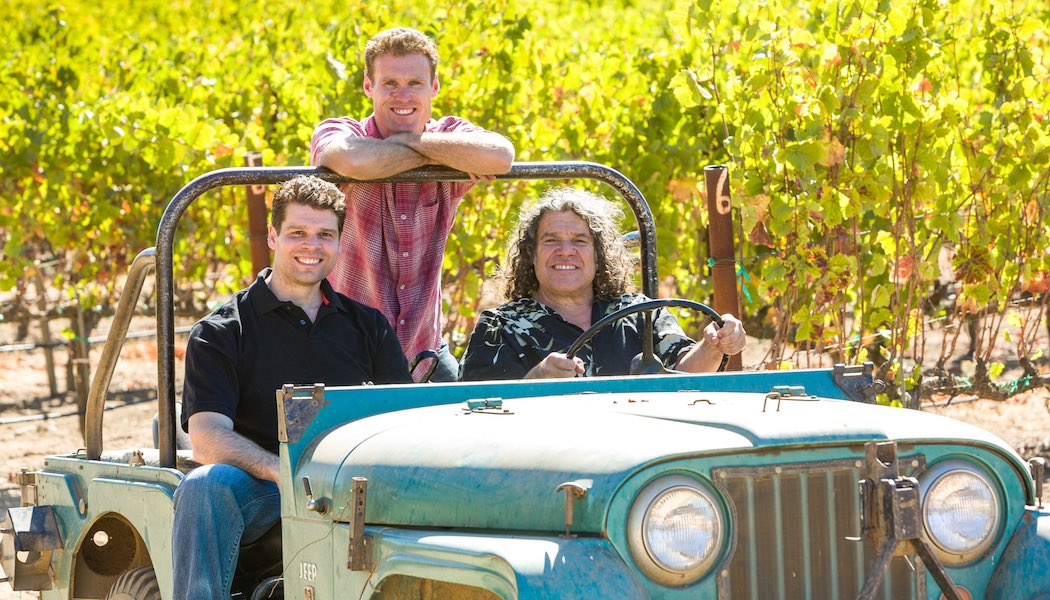 Santa Lucia Highlands Growers Awarded Green Medals
Sustainable Winegrowing Leadership Awards
4/13/2020
SAN FRANCISCO — The California Green Medal winners have been announced for the Sixth annual Sustainable Winegrowing Leadership Awards. The California Green Medal recognizes the leadership of wineries and vineyards committed to sustainability and is presented by the California Sustainable Winegrowing Alliance, California Association of Winegrape Growers, Wine Institute, Lodi Winegrape Commission, Napa Valley Vintners, Sonoma County Winegrowers and Vineyard Team. Four Green Medals are presented in the following categories: Leader, Environment, Community and Business. The recipients of the Green Medal Awards will be honored at a ceremony at the California State Capitol in Sacramento in the coming months.
Winners of the 2020 Green Medals are:
LEADER AWARD, given to the vineyard or winery that excels in the three "E's" of sustainability—Environmentally sound, socially Equitable and Economically viable practices.
Winner: J. Lohr Vineyards & Wines
With wineries in Paso Robles, San Jose and Greenfield, family-owned and operated J. Lohr Vineyards & Wines embodies leadership in all three aspects of sustainability – environment, community and business; all of its vineyards and wineries are Certified California Sustainable. The winery has been instrumental in several groundbreaking water efficiency initiatives, using innovative technologies to increase irrigation efficiency and recycle process water. In J. Lohr's Paso Robles winery, they reduced the amount of water needed to make one gallon of wine from 3.5 to 1.3 gallons. The winery has also invested heavily in energy-efficient technologies, with a 756 KW solar (photovoltaic) tracking system that supplies 65% of electrical needs in Paso Robles and a 920.7 KW flat mount system that covers nearly 100% of energy needs at its new winery in Greenfield. Owl boxes, located every 30 to 40 acres in all of its vineyards, provide gopher control; while songbird boxes are installed to attract native species for biodiversity. J. Lohr has carried out extensive habitat and riverbank restoration along 3,900 feet of the Napa River that borders its Carol's Vineyard in St. Helena. On the social aspect of sustainability, J. Lohr was one of the first vineyard companies to provide long-term employment and year-round health benefits to vineyard workers and their families. It also provides ongoing career education for all associates and an employee garden. A 16-member J. Lohr Sustainability Committee guides company-wide efforts and best practices, and employee newsletters and online Town Hall meetings keep associates informed and engaged in sustainability efforts. Since its founding in 1974, J. Lohr has been a conscientious partner and leader in every aspect of the wine business – in the true spirit of cooperation and the desire to build a better, forward-looking sustainable wine industry.
BUSINESS AWARD, given to the vineyard or winery that best demonstrates Smart Business through efficiencies, cost savings and innovation from implementing sustainable practices.
Winner: Pisoni Family Vineyards
Now in the hands of the third generation, Pisoni Family's holistic and inclusive approach to practicing sustainability in their vineyards and winery in the Santa Lucia Highlands began with their grandparents, Eddie & Jane Pisoni, who started the family farming legacy in 1952. Their ethos is that the best approach to having a successful sustainability program is to be inclusive, transparent and open to new ideas. "Leaders don't dictate—they inspire." Examples of their focus on efficiency include monitoring every drop of water applied to their vineyards and recording annual water usage, winter rainfall, shoot tip growth, leaf angle, and vine color. To conserve water, a pressure bomb tracks leaf water potential, soil moisture probes are placed at different soil depths, the Tule System measures evapotranspiration and distribution uniformity tests are regularly conducted. In 2018, they installed a solar system that meets 80% of their electricity needs and offsets 240,000 pounds of greenhouse gas emissions each year. In addition, they upgraded winery lighting to LED and use variable frequency drive pumps in the vineyard to improve efficiency. The Pisoni Family welcomes local students and visitors from around the globe to visit their 1.5-acre insectary garden to learn about sustainable practices. When it comes to environmental stewardship and sustainability, Pisoni Family leads by doing and by being inclusive. A SIP-Certified vineyard, Pisoni Family loves their land as much as they love their community in Monterey County. It is through sustainability that they hope to give back for many generations to come.
"The Green Medal recognizes the commitment and dedication to sustainability by California growers and vintners and shines a spotlight on industry leaders," said Allison Jordan, CSWA Executive Director. "Once again, the judging panel was impressed by the breadth and depth of sustainable practices being used by growers and vintners across the state to conserve water and energy, maintain healthy soil, protect air and water quality, preserve wildlife habitat and enhance relations with employees and communities, all while improving the economic vitality of vineyards and wineries and growing and making high-quality wine."
A panel of wine and sustainability experts judged the applications for the sixth annual California Green Medal.
Visit: www.greenmedal.org for more information.