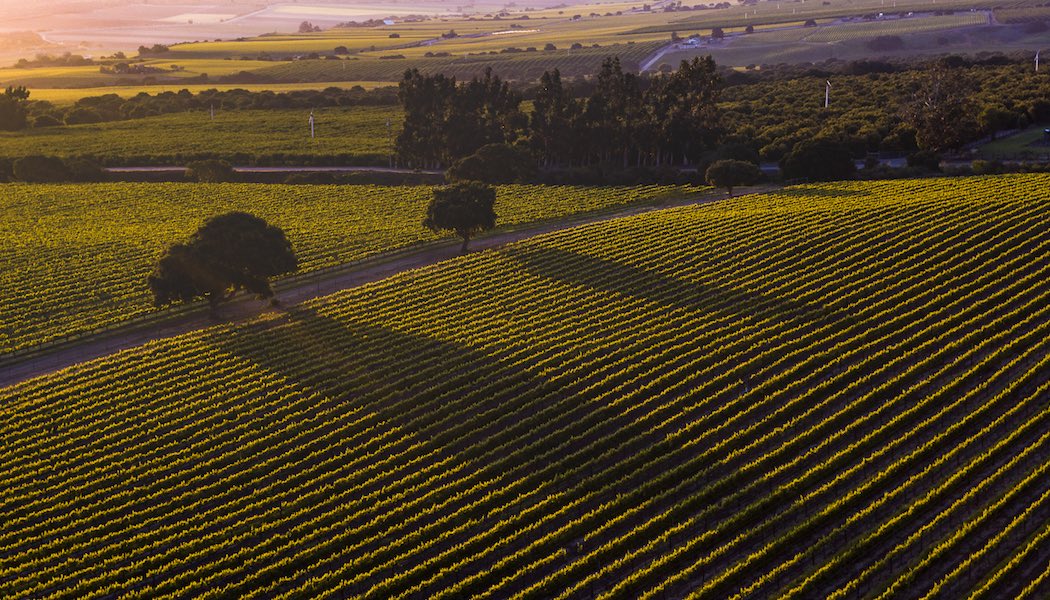 Our Favorite California Appellation (that No One Knows about)
Wall Street Journal
Lettie Teague
May 17, 2017
IF ONLY MORE sommeliers turned left instead of right upon leaving the San Francisco airport, lamented winemaker Sabrine Rodems of Wrath in Soledad, Calif. She made this observation when I stopped by for a visit last month. Turning right meant driving north to the Napa Valley, while turning left would take them south to Santa Lucia Highlands, a little known, ruggedly beautiful region that produces Chardonnays and Pinot Noirs that would impress these sommeliers if they only tried them.
I pondered the possible reasons why Santa Lucia Highlands (SLH) isn't more often visited or more famous. Is it because it's part of the Salinas Valley—aka "the salad bowl of the world"—a place better known for lettuce than for Pinot Noir? Or maybe it's because there are more Santa Lucia Highlands vineyards than wineries, and wineries are what draw the attention of the world. Winemakers who might want to buy a vineyard are financially challenged by the county's 40-acre minimum parcel rule.
Dan Lee, owner and winemaker of Morgan Winery and Double L Vineyard near Salinas, is one of the pioneers, having founded his winery in 1982, almost 10 years before the creation of the Santa Lucia Highlands appellation in 1991. Mr. Lee believes that recognition of the region's winemakers is growing, albeit slowly and locally. "It's getting better all the time," he noted, but added, "As you get further afield, the percentage drops."
Growers only began planting grapes in earnest during the 1980s and '90s, when much of the Santa Lucia Highlands was still being used for grazing cattle and crops like broccoli and cauliflower. Even today many of the region's grape growers are also vegetable farmers or cattle ranchers or both. Santa Lucia Highlands, however beautiful, seems a bit too remote to many day-trippers, said Mr. Lee, and there are none of the destination restaurants or hotels that accompany more developed wine tourism in places such as Napa and Sonoma. Like other area winemakers, Mr. Lee has a tasting room off-property, about a half hour away, in Carmel.
Mr. Lee focuses primarily on Chardonnay and Pinot Noir, the grapes the region is best known for, but he makes other wines too, including an excellent Syrah and a Rhône-style Grenache-Syrah blend called Cotes du Crow's. Mr. Lee, his wife, Donna, and I tasted the wines in a field at their vineyard rather than at their Carmel tasting room.
Among their well-made wines, three—the 2014 Morgan Highland Chardonnay, the 2014 Morgan Twelve Clones Pinot Noir and the 2015 Morgan Double L Vineyard Pinot Noir—stood out, especially the Double L Vineyard Pinot Noir: full-bodied and richly fruited but balanced by a crisp, bright acidity. The acidity comes thanks to the region's moderate temperatures, cool morning fog and breezes from nearby Monterey Bay.
Nicky Hahn, founder of the Hahn Estate, was another pioneer in Santa Lucia Highlands in the 1980s, and a key player in helping the region gain its own appellation. With 650 acres of vineyards in SLH and 450 in the nearby Arroyo Seco region, the Hahn Estate is one of the region's largest producers. A tasting room at their winery on Foothill Road in Soledad looks a bit like a nice double-wide trailer, albeit one with a spectacular view.
Now under direction of Nicky's son Philip Hahn, this winery produces wines under five different labels including Hahn, Smith & Hook, Lucienne, and Hahn SLH. The last two are particularly important as they "showcase Santa Lucia Highlands fruit," said Hahn Estate director of winemaking and general manager Paul Clifton. He poured a few wines for me to taste, including an attractive GSM (Grenache-Syrah-Mourvèdre) blend and the impressively lush 2014 Hahn SLH Pinot Noir, marked with notes of dark berry and spice and reasonably priced at $25.
A few miles down the road, the Pisoni family runs what may be the most famous vineyard in Santa Lucia Highlands. Its wild-haired proprietor, Gary Pisoni, is unquestionably the region's most flamboyant presence. (His title on the Pisoni website reads simply "Pioneer. Maverick.") Mr. Pisoni was in Europe at the time of my visit, so his son Mark Pisoni, the family's vineyard manager, met me at the bottom of the long, winding drive that led up to the vineyards. Mark Pisoni's 92-year-old grandmother, Jane, was in the passenger seat of his truck. "Grandma is in charge of our money and finances," said Mr. Pisoni. "She's still the boss."
Jane Pisoni and her husband, Edward ("Eddie"), started farming a 500-acre vegetable farm on the Valley floor in 1952, and later bought the ranch in the highlands that their son Gary planted to grapes in 1982. Mark's brother Jeff Pisoni is the family winemaker, producing wines under their Pisoni Estate and Lucia labels. The Pinot Noirs are particularly sought-after by those in the know.
While Mr. Pisoni's grandmother rested in the truck, we moved to a 1960s Willys jeep for a vineyard tour. As Mr. Pisoni gunned the engine and we careened up and over the rocky hills, he noted that this was a far slower and decidedly more sober tour than his father might have conducted.
''We're still underdeveloped, and there's something nice about being underdeveloped.'
The Pisoni Vineyards are some of the highest and coolest in the Santa Lucia Highlands and some of the windiest too. In spring, said Mr. Pisoni, "we don't have to rip off the shoots from the vines—the wind does that for us." His father is co-owner of another notable Santa Lucia vineyard, Garys' Vineyard, with childhood friend Gary Franscioni of ROAR Wines, and they oversee Soberanes Vineyard together as well.
The Pisonis also sell fruit to a handful of top winemakers all over California, including Kosta Browne, Patz & Hall, and Peter Michael. They're discriminating about the people to whom they sell—unlike some growers "who sell their fruit to Constellation," said Mr. Pisoni, referencing the corporate winery group.
"We're an old-school area and we're still underdeveloped, and there's something nice about being underdeveloped," said Mr. Pisoni when we returned to the truck to fetch his grandmother for a picnic lunch that included asparagus freshly harvested from the family farm.
Maybe Santa Lucia Highlands lacks wineries with fancy tasting rooms or posh hotels. What I did find there are refreshingly unpretentious producers, really good wines and incredible views.