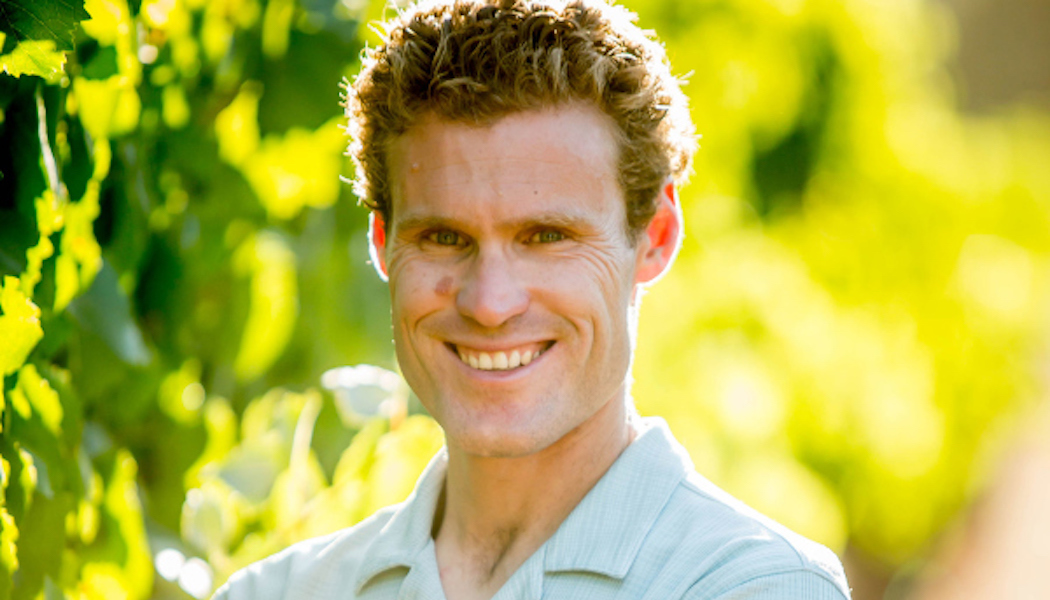 Mark Pisoni Talks Santa Lucia Highlands
The Wine Write
Randy Smith
7/24/21
The name is synonymous with a region.
When you hear "Pisoni", you think Santa Lucia Highlands. You'd be hard pressed to find another American wine family with closer ties to a place. Jane and Eddie Pisoni began farming in the Salinas Valley south of Monterey in the early Fifties. Their focus was on row crops, including sugar beets and other vegetables. Wine grapes would come with the next generation.
Their son, Gary, had a dream to leave the valley floor to grow grapes and make wine. He planted his first vineyard in 1982 in the rocky, foggy slopes of the Santa Lucia Mountains. Most people thought he was crazy.
Visionaries are often easy targets for derision. Gary Pisoni believed that the Santa Lucia Highlands bore some striking similarities to parts of Burgundy. He saw the potential to make world-class Pinot Noir and Chardonnay in those soils. Time has proven him right. The wines of Pisoni Estate and Lucia have garnered acclaim for decades. Along the way Gary Pisoni has become an ambassador for the region. His bigger-than-life personality and enthusiasm have brought scores of wine drinkers into the Santa Lucia Highlands' fold.
These days the next Pisoni generation is at the helm. Jeff is a talented winemaker. Mark is a passionate and skilled farmer. Together the pair have taken the family operation to new heights. The future is very bright at Pisoni Vineyards.
We were very fortunate to tour Pisoni Vineyard with Mark during our June trip to California. It was an eye-opening experience at a very special place. After returning home, we reconnected with Mark for this chat. Enjoy our discussion.
Mark Pisoni
The Wine Write: Your dad was one of the pioneers of the modern Santa Lucia Highlands wine movement and a real icon. At what point growing up did you realize he was a pretty big deal?
Mark: I think that happened when I began going out to wine events. He would get mobbed by people. He was always a very fun father. The persona you see is not an act. That's him. He's extremely generous and very kind. He's just a warm and welcoming guy. I almost felt some people would take advantage of that part of him. He loves sharing wine with people. That's really cool. At those early wine events I attended, I'd see people clamoring over my father. It was cool to see. I'm very proud of the things he's done. He's really shaped Jeff and I in an involved, yet hands off fashion.
The Wine Write: When did you decide to make farming your vocation?
Mark: I loved being in the dirt when I was a little kid. I grew a garden. I played around on the ranch. I enjoyed farming and the land. When I grew up and attended college, I thought I wanted to be a professor. I went to Cornell for graduate school. After a couple of years there it dawned on me how smart those students were. I had doubts about spending my entire life doing research. Those things had lost some appeal to me. At that same time my grandfather's health wasn't the best. He told me that if I wanted to be involved around here that I should come back home and get engaged with the business. I did that. It's been a good fit for me. Dad likes to joke that he has one kid that likes to grow grapes and one that likes to make wine. Farming is the right path for me. I enjoy the cycles and the different seasons. It just works for me.
The Wine Write: Everything at Pisoni Vineyard seems very intentional and part of its own biome.
Mark: We are continuously trying to work with this land. Part of that is figuring out what works best here. That's a constant evolution. We started with a plan. Dad originally planted Chardonnay, Pinot Noir, Cabernet Sauvignon, and Merlot years ago. He didn't know what would work. He quickly figured out Pinot was the right fit, but we made tons of mistakes early on. The mindset stayed the same, though. Our intent was to always make this a better ranch and to make better wines from it. We are very purpose-driven.
The Wine Write: Have the farming practices changed markedly over the years?
Mark: The focus over the last ten to fifteen years has been on sustainability. We want to take care of our ranch and make sure that what we are doing is the right thing. Farmers are always super concerned with their land. We want to farm with intent.
Our people are a big part of this. A woman who began working with us a few years ago, Jazmin Lopez, has helped us cultivate a vineyard insectary. It's fantastic and beneficial in attracting beneficial insects. There are different generations of people here helping us farm. That gives you perspective. Some of these people were here when my dad first planted wine grapes. It's important to have those people with us. Wine grape farmers have to look at their businesses as multi-generational projects.
The Wine Write: Is sustainability something that's common to farmers in the Santa Lucia Highlands?
Mark: Very much so. Sustainability is highly embraced here. Our Garys' Vineyard and Soberanes Vineyard are also certified sustainable. We're pushing the envelope there. I look at numerous other growers in the region and see them also following the sustainable path. That's fantastic! It's what I want to see. We're very much a team here. I hope you got that vibe when you visited. We are a team, versus being competitors. Gary Franscioni and my dad were best friends years ago. They're still best buddies. I work very well with that family today. We work hand in hand with them and other growers in the Highlands to do a better job.
The Wine Write: Are there particular challenges in growing grapes there?
Mark: Being patient and working with what nature gives us is always a challenge. That might be wind, a lack of rainfall, or high botrytis pressure. We have real issues with botrytis because we are so close to the ocean and we get so much fog. We have to deal with things that constantly come at us as farmers. Farmers have evolved for generations and generations. We need to continue doing that to take care of our ranch and deal with whatever climate change throws at us.
(L to R) Jeff, Gary, & Mark Pisoni
The Wine Write: Sadly, you had to deal with wildfires in 2020.
Mark: That was a tough one. It's a real tough one. Our red grape crop looked especially promising last year. That made losing it even harder. I have to feel good about stuff. The best thing we can do right now is to create buffers and protect areas on our ranches. We should speak to our local fire officials and encourage better management of our forests. Controlled burns in the winter can be part of the solution. The fire potential here is scary. It's something that is going to happen more and more in California. It's something we've dealt with throughout our history.
I'm an optimistic guy. Gosh, if I was pessimistic, it wouldn't do me much good. I think there are a lot of smart people working on this issue. It's great seeing the research done at U.C.-Davis and in Australia and other places. A lot of research is being shared across the industry. Growers are doing trials using different products to provide a protective layer on ranches. I've seen a whole host of things come out of these studies. Hopefully we will find something in the next few years that really helps us. I'm confident as an industry that we will figure this all out.
Soberanes Vineyard

The Wine Write: You are farming three distinct vineyards in the Santa Lucia Highlands. How does the farming differ site to site?
Mark: We do farm each of them differently, based primarily on the soil types and the winds. Our farming can even differ block to block within the same vineyard. The Soberanes Vineyard is our youngest vineyard. We planted it in 2006. Those vines have a bit more energy. They have more oomph. They're planted on rocky soils. Our row directions at Soberanes are north and south. I have a very tight vine count there. That allows me to drop a bit more crop and leave a few less clusters on every plant. That increases the plant's focus on a handful of clusters that are left. The north/south row direction affects how I pull leaves to get uniform ripening on both sides of the canopy. Those rocky soils impact the plant's vigor and the type of irrigation we may do (or don't do).
(L to R) Nick, Adam, & Gary Franscioni in Garys' Vineyard
Garys' Vineyard is about twenty-five years old. I think we planted it in 1997. It's slowed down a little bit. The canopies don't get quite as big as they did when it was younger. There are sandy loam soils on that property. I have less botrytis pressure at Garys' than at Soberanes. Some of that is due to row direction. Leaf removal and our trellis design are things I'll do differently at Garys'. The canopies are different.
Pisoni Vineyard has the leanest soil of our three vineyards. Those are really poor, granite soils. We have to really struggle to build a canopy up. I'll be dealing with shorter canopies. So over the three vineyards I'll look at different cover crops and how we treat the soils. I'll decide on tillage and spading. We may leave the cover crops in place at a vineyard. There are a variety of factors to consider at each unique place. Each place requires different practices, which is cool.
Post harvest in Pisoni Vineyard
The Wine Write: Do your winemaker customers also have desires that may impact what you do in the vineyard?
Mark: The majority of winemakers trust our judgment. They like what we are doing. At Garys' Vineyard and Soberanes, both Gary Franscioni and I work very closely together. We share responsibilities at both of those. We do have a handful of winemakers that will ask us to do something different on their blocks. They may have seen a practice at another vineyard or heard about something. We accommodate that. We sell our grapes to various wineries by the section or row. Some may want us to drop more or less fruit. Some of them want more shoots pulled. So we do get special requests like that. We're going through right now removing extra shoots on some blocks at Soberanes Vineyard. Blocks that were higher yielding because of slightly richer soils will be pulled back a bit. We're opening up those canopies more. We're not doing that at all the ranches. That's just one example I'm thinking about right now.
Jeff Pisoni
The Wine Write: Do you enjoy engaging with the winemakers?
Mark: Oh, man! I love it. It's one of the favorite things about my job. I love those interactions. Some of those winemakers have great ideas. They see other vineyards and pick up things. They may have seen something done in Oregon or the Sta. Rita Hills that's working. They'll ask me if we're willing to try it on ten of their twenty rows. Sometimes those trials work, sometimes they don't. That's part of our learning process.
My brother is a really good winemaker. He's constantly pitching ideas to me. We do some of those trials for four or five years. It sometimes takes that long to figure out how effective (or not) a technique may be. It's great to do those experiments on a small scale.
Brothers walking the vineyard
The Wine Write: It's pretty uncommon to see a winemaker brother and a vineyard manager brother.
Mark: We've been partners for years. We worked under Dad very closely. We continue to get along really well. He's in the cellar, and I'm in the vineyard. It's worked out fantastic. It's rare to see brothers where one is truly the farmer, and the other is truly the winemaker. My brother has come across a few in Burgundy, but it's rare.
The Wine Write: I hope you tell him that great wine is made in the vineyard.
Mark: Oh, that's funny. I do like to tease him about that. Jeff embraces that philosophy, though. Growing up on the ranch, he worked out in the vineyard and on the farm with me. He gets it. I'm also very aware of his talent as a winemaker. He has a fantastic palate. He absolutely knows what he's doing in the cellar. I love going up there and enjoying the smells and tastes. I enjoy discovering those wines. Tasting our finished products is a highlight of my job. I think my palate is a bit friendlier than Jeff's. He's more critical. That's his job. He tastes and looks for flaws in wines. I taste and drink wine for enjoyment.
The Wine Write: There are a lot of good things happening in the Santa Lucia Highlands.
Mark: We've been producing great wines here for decades. Like some other great cool climate Pinot Noir regions, we are close to the ocean. It's really windy here. We have a lot of fog. There are a few things that separate us from some other places. First, it's really dry here. We get twelve to fourteen inches of rain a year. The wind we have is shocking. First time visitors are taken aback by it. Each afternoon will bring twenty to thirty mile per hour winds. That helps extend our growing season. The winds shut down our canopies and allow our grapes to ripen at a slow pace. We're a small appellation marked by alluvial fans on the eastern side of the Santa Lucia mountain range. It's a place that's easy to understand. We're a uniform appellation.
The Wine Write: How is 2021 looking in mid June?
Mark: It should be good. A lot can happen between now and September and October, though. The main marker I've noticed this year is that the canopies are a little shorter. It was very dry this winter. There's not nearly the moisture in the ground that we've seen in some years. The vines are really struggling. We're probably running a week or two behind a more traditional year for us. In mid June, we are just finishing up fruit set.
Mark & Gary Pisoni
The Wine Write: I think you picked the right path in life.
Mark: I like watching things grow. I really enjoy working with our team. We have a very talented team of guys and gals that have worked with us for a long time. They work their tails off out there. That's the real reason we're able to grow such great wine. We are in a prime spot, and are really focused on what we do, but it's these hard working team members that make it happen. You can't farm the way we farm by machine. It takes people with talented eyes and talented touch to do what we do.
We have continuity. I grew up working with many of these people. Our vineyard manager, Elias, is my dad's best buddy. My dad recently went to Mexico with another employee named Pablo to celebrate his mother's eightieth birthday. There's a great feeling of friendship we have with our team. They're fantastic people.
I love walking through these vineyards with guests. I love hiking with my kids here. I'm a big outdoors guy. Watching these grapes is super cool. I also enjoy getting calls or texts from people who have had our wines. I think it's great that our wines help connect people and go along with fun experiences. Wine is a special part of life.
For close to four decades Gary Pisoni and his sons have made wines that have given wine drinkers pleasure. Many a special occasion has been celebrated with a Pinot Noir, Chardonnay, or Syrah from one of their three vineyards. And to think people scoffed when they were planted!
The Pisoni family story is just part of the excitement of Santa Lucia Highlands wine. The region has long been defined by its farming families. Names like Franscioni, Boekenoogens, McFarland, Hahn, and Manzoni are a rich part of the Highlands viticultural history. A roster of talented winemakers that include Adam Lee, Bibiana Gonzalez Rave, Sabrine Rodems, Kerith Overstreet, Russell Joyce, and many others could source from anywhere. They choose the Santa Lucia Highlands. It's a small appellation, only eighteen miles in length, but it delivers quite a punch.
A big part of its pizazz is the climate. Sun and wind are the dominant elements there. The force of that breeze left a lasting memory for us. It's a constant during the growing season. So is the sunshine. It's a happy place for grapes.
We doubt the fruit is as content as Mark Pisoni, however. He exudes passion for these soils and for farming. It's his calling. It's also a constant exploration. He's not content or set in his ways. His mind is open to new practices, with sustainability a core value. Our impression from the vineyard visit was that everything on the property is there for a reason. The wines from the ranch certainly bear out the quality of the Pisoni fruit. The third generation with that name is making sure it remains deeply rooted in the Santa Lucia Highlands.