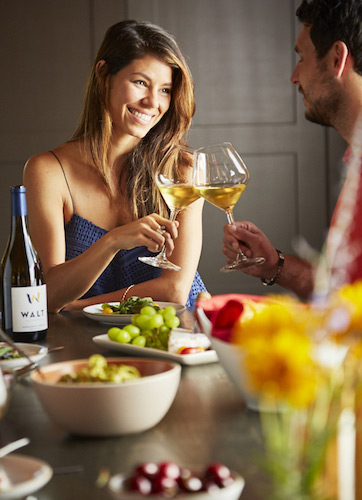 Walt Wines
www.waltwines.com
Winery
Wines Produced:
Sierra Mar Pinot Noir
Rosella's Vineyard Pinot Noir
---
Tasting Room: 380 1st Street West
Sonoma, CA 95476
About Us
WALT: 1,000 Miles of Pinot. WALT specializes in premier Pinot Noir and Chardonnay sourced from the most coveted vineyards along the Pacific Coast, spanning 1,000 miles from as far north as the Willamette Valley to the Sta. Rita Hills in Santa Barbara County. Led by Winemaker, Megan Gunderson Paredes, WALT represents wines of a place – these special sites where thoughtful viticulture enables winemakers to create expressive wines that reflect the signature personality of each site. WALT farms three estate vineyards and partners with meticulous growers who aspire to share standards of quality. Owned by Kathryn Walt Hall and her husband Craig, WALT honors Kathryn's parents, Bob and Dolores Walt, who were grape growers in Mendocino County since 1972 and nurtured Kathryn's passion for vineyards and wine. The WALT Sonoma Square Tasting Room opened in 2012 and is located in Sonoma, CA and is open to the public.