The Wind
How Wind Defines Wine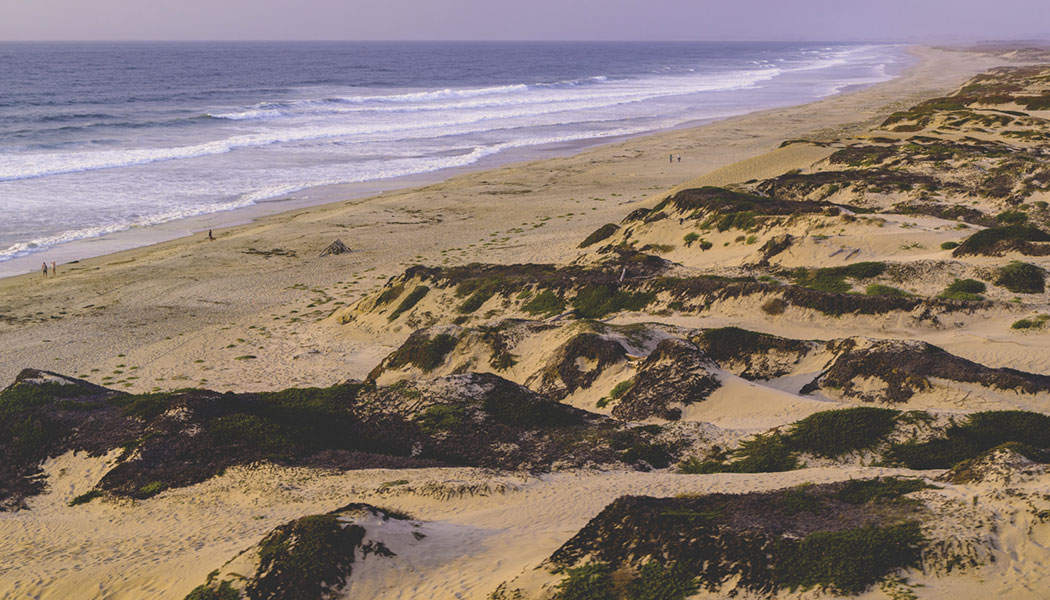 It howls. It whips. It roars. And it makes damn fine wine.
The daily winds of Santa Lucia Highlands, which can range from 10-15 miles per hour, with some gusts up to 20 miles per hour, are as important to the character of its wines as the ground the vines grow in. The wind arrives nearly every day like clockwork during the growing season, starting in mid-afternoon and continuing until the dark hours of the morning.
Acting like an air conditioner, the winds funnel cool temperatures from the Monterey Bay to Salinas Valley. This cooling effect enhances the carbon development in the grape skins, where the flavor and phenolic components develop to ultimately create complexity, depth and intensity in Santa Lucia Highland's finished wines.
The wind also slows the maturation of the grapes by diminishing photosynthesis, leading to a longer growing season in Santa Lucia Highlands than other cool-climate wine-growing regions. This longer hang time is the key to fresh, bright and balanced, full-body wines.
Experience the wind and the wine by visiting Santa Lucia Highlands. Here is a roundup of our members' tasting rooms in the region and in nearby Carmel Valley, Carmel-by-the-Sea.