Measuring Up
The Santa Lucia Highlands is proof that good things come in small packages.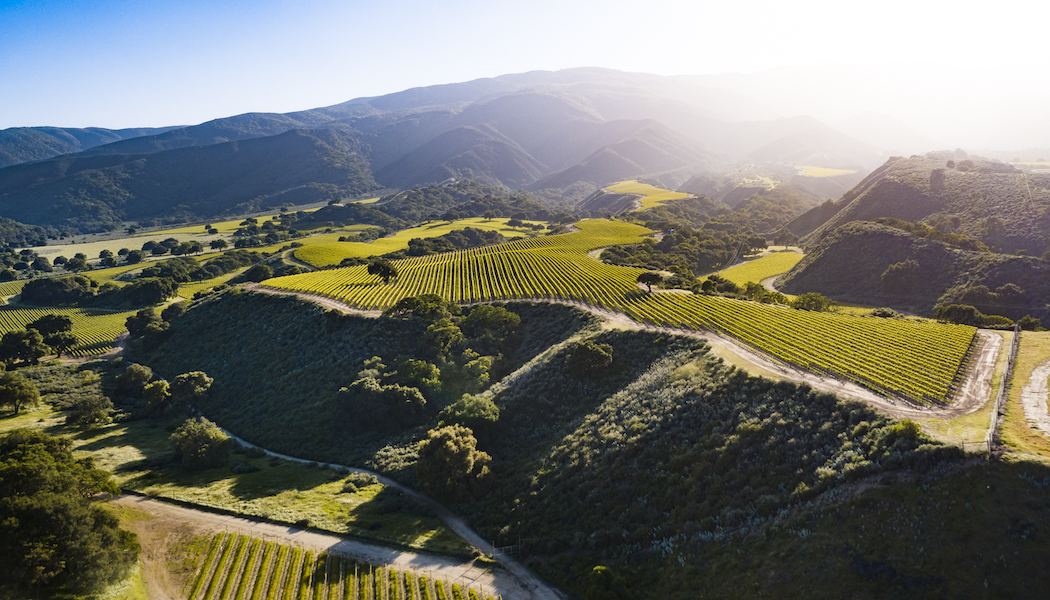 The Santa Lucia Highlands is proof that good things come in small packages.
Compact and well-defined, the Santa Lucia Highlands wine growing appellation measures just 18 miles long— only one mile wide at its most narrow point and barely three-miles at its widest part.
This skinny stretch of Monterey wine country, nestled along the Santa Lucia Mountain range, is just an hour south of San Jose and 30 minutes Southeast of Monterey. Running parallel to California Highway 101, it begins in southern Salinas and finishes in Soledad. The entire appellation is home to only eight wineries, a mere five tasting rooms, only 50 vineyards, and just 6400 acres of planted grapevines.
Sunshine and fog--the cool marine layer that migrates over from the Monterey Bay each day, share the daylight, while the wind takes center stage every afternoon during the growing season. These three acts of nature work in harmony to produce the highest-quality grapes for wine.
The appellation is renowned for its Chardonnay and Pinot Noir, as well as other cool-weather grapes, such as Syrah, Viognier and a little Riesling. More than 50 vintners use the region's prized grapes to craft Santa Lucia Highlands wines, showing diverse winemaking styles that highlight the region's characteristic sun, wind and soil influences.
Drive up or down Highway 101 and you'll notice towering green mountains to the west with vineyards at their foothills, fields of vegetable row crops on the valley floor, and the craggy Pinnacles in the Gabilan Range to the east. Head towards the close-by coast and you'll find the famous sand dunes surrounding the Monterey Bay, delicious restaurants and wine tasting rooms in Carmel-by-the-Sea and Carmel Valley, or hillside hikes with breathtaking vistas at a multitude of coastal and inland parks.
All of this makes the Santa Lucia Highlands easy to get to know with much to admire. Whether you want to explore the region on a day trip or long weekend or taste its wines from the comfort of your own dining room, Santa Lucia Highlands is accessible and approachable.
What others have said about the region:
Wine Enthusiast wrote this.
San Francisco Chronicle wrote this.
Want to experience a lot of Santa Lucia Highlands in a single day, attend our annual gala.