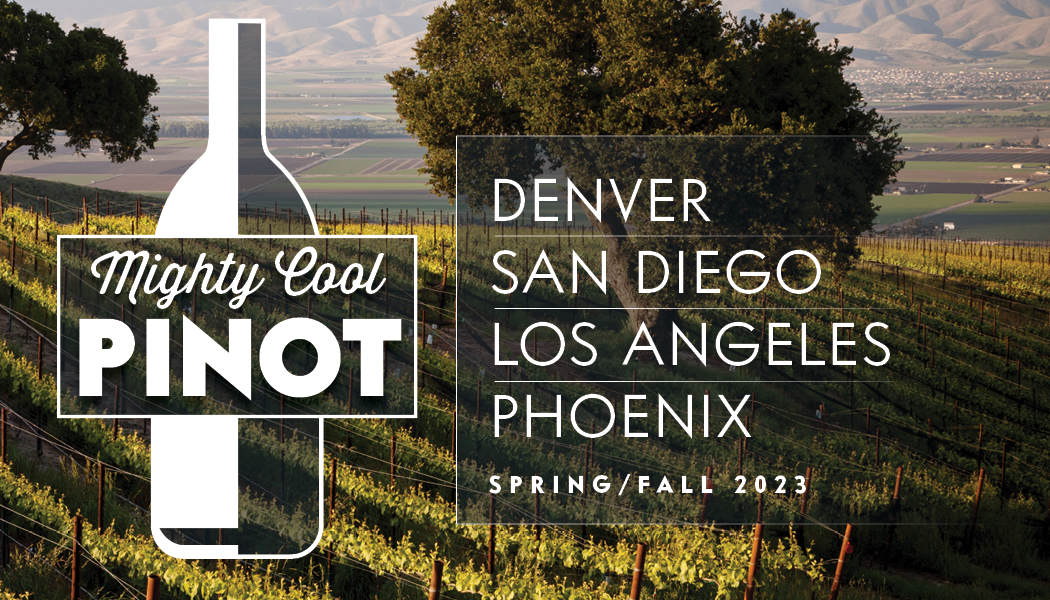 Wednesday
Apr
26th
Mighty Cool Pinot - Denver
Location: Mercantile Dining & Provisions
Union Station
1701 Wynkoop St #155
Denver, CO 80202

Details:
Mighty Cool Pinot pairs California's best Pinot Noir winemakers from the cool, coastal Santa Lucia Highlands with tasty bites.
Tickets
Santa Lucia Highlands Wine Artisans presents "Mighty Cool Pinot," a four-city US Tour spotlighting this premier winegrowing region's top pinot noir growers and producers with a ticketed consumer wine tasting with exquisite dishes paired with the region's wines, as well as tangential events for wine industry professionals. The Mighty Cool Pinot tour will kick off in Denver and carry on to San Diego, Los Angeles, and Phoenix throughout 2023.
Our chefs prepare specially paired delicacies to showcase Pinot Noir's versatility and highlight the freshest seasonal ingredients. Meet the winemakers and growers, taste dozens of exquisite Pinot Noirs and other varieties from a dozen world-renowned wineries like Bernardus, Morgan, McIntyre Vineyards, ROAR, Pisoni, Wrath and more.
Denver - Mercantile Dining & Provisions, Union Station

---