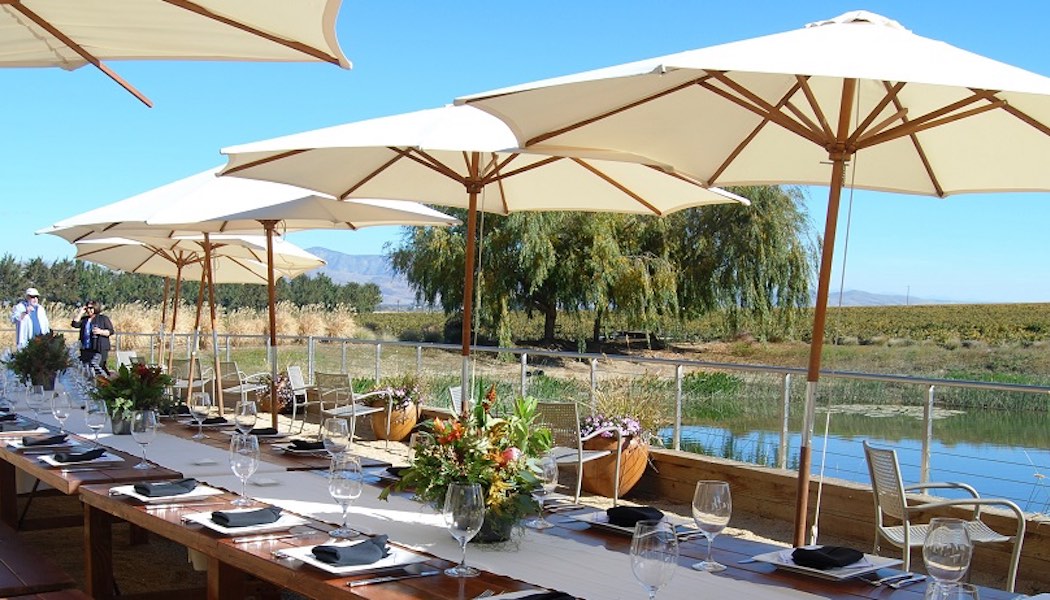 Saturday
Nov
16th
La Paulée de Monterey
Location:
Wrath Winery, 35801 Foothill Rd, Soledad, CA
Details:
Tickets are limited, $150/person.
Tickets
La Paulée de Monterey is our most popular annual event. This year's event will be held on Saturday, November 16, 2019 beginning at 1pm. The afternoon includes a grand lunch in the vineyard featuring the wines of McIntyre, Tondre, Kori, Wrath and Scratch (Wrath winemaker, Sabrine Rodems', personal label). Inspired by the famed La Paulée de Meursault in Burgundy, this meal will celebrate the end of the grape harvest by bringing together vintners and a community of wine lovers. Principals from each winery will join guests in a farm-to-table meal prepared by celebrity chef Brad Briske, of famed HOME restaurant in Soquel. The food will be presented family style on a long table by the vineyard pond at Wrath's winery (or in the barrel room if there is rain). To accompany the meal, each winery will serve one Chardonnay and one Pinot Noir, the wines that traditionally accompany the Paulée meals in Burgundy. The atmosphere is informal and fun.