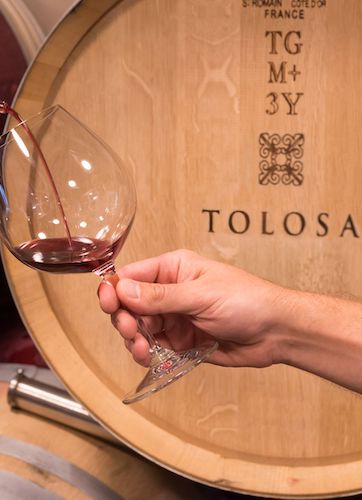 Monday
Jul
17-20
2023 Santa Lucia Highlands Somm Tour
Location:
Santa Lucia Highlands
Details:
Qualified wine buyers from restaurants and retail accounts join the growers and vintners of the Santa Lucia Highlands for a boots on the ground tour of the regions vineyards and wines.
Tickets
Sommeliers and wine directors from top restaurants and retailers who feature and focus on California's best appellations are invited to join us for the 2023 SLH Somm Tour.
Tour the enchanting Santa Lucia Highlands, from the ground up spending two and a half educational and intriguing days in one of California's top signature, cool climate winegrowing regions.
Visit the key properties in this mountainous, wind-scrubbed AVA. Meet the winegrowers themselves taste the wines associated with their particular terroir,
Taste the region's wines and explore the distinct vineyards, differences from north to south, compare single vineyard bottlings, and enjoy library wines from top producers.
Get technical with the vintners in the cellars on every aspect from yeasts to clones to cooperage.
Discuss soils, climate, clonal selection, trellising, water, sustainability and organics, alternative varietals, and latest technologies.
Enjoy one-on-one time with the winemakers and vintners like Roar, Pisoni, Morgan, McIntyre, Wrath, Caraccioli, Talbott and more as they host you at their homes and in their vineyards in a casual environment along with local food, customs and an astonishing assortment of fine wines.
*Qualified wine buyers for retail and restaurant accounts within the USA only.
Scholarships for diversity candidates will be announced and opened January 15.
Email gwen@santaluciahighlands.com to be notified when applications open.
---

---