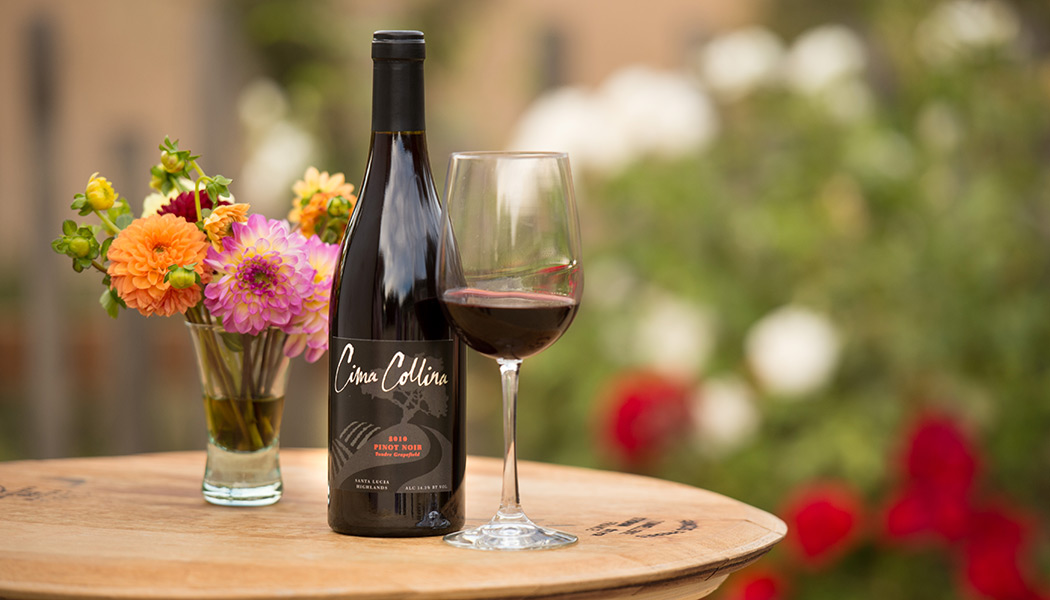 Cima Collina
www.cimacollina.com
Winery
Wines Produced:
Tondre Grapefield Chardonnay
Tondre Grapefield Pinot Noir
---
Tasting Room 1: 19A East Carmel Valley Road
Carmel Valley, CA 93924
Hours:
Daily - noon to 6pm
---
Tasting Room 2: 3344 Paul Davis Drive, #6
Marina, CA 93933
About Us
Cima Collina's hand-crafted, artisan approach to winemaking focuses on sustainability and small local vineyards, including SLH's Tondre Grapefield. With keen eye to detail, passion and simple, straight-forward winemaking philosophy, Winemaker Annette Hoff aims to capture the subtle varietal flavors of the region with an insistence on the right people and partnerships behind the vines. Cima Collina proudly offers daily tastings in its historic Carmel Valley tasting room and Marina Winery tasting room by appointment.